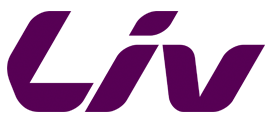 Enviliv Advanced Pro 2 Disc
Financement Possible – Réaliser Une Simulation

Afin d'être sûr de commander la bonne taille, n'hésitez pas à confirmer celle-ci avec votre Giant Store. Le marquage de vélo d'une valeur de 29,95€ est obligatoire depuis le 1er Janvier et sera réalisé par votre Giant Store.
POWER THROUGH THE FLATS AND LAUGH IN THE FACE OF HEADWINDS, HILLS, AND PERSONAL RECORDS WITH THE SPRINTER'S DREAM MACHINE, SPECIFICALLY CRAFTED TO PROPEL ITS RIDER TO THE TOP.
Built to go faster, EnviLiv delivers an Advanced-grade composite frame where stiffness is the number one priority. With highly aerodynamic tubing and aggressive positioning, maximum power transfer on this machine propels you faster than ever before. Extraordinary fork lateral stiffness and the unrivaled stopping power of aerodynamic disc brakes stack up for precise cornering control and stability. An integrated aero handlebar and stem, tubeless wheel system with 28c tire clearance and aero tubing features will punch through rolling hills and slice through the wind. Liv's 3F-designed frame gives women unbeatable forward force, and will have you sprinting ahead of the pack.
Facteurs Clés de Performance
Best Aero Road Bike
Cutting-edge tube shaping and a geometry that adds comfort and power to an aerodynamic body position.
All-Speed Control
The lateral stiffness in the fork and disc brakes offer the kind of control that frees your head to stay in the zone.
Uncompromised Stiffness
The high-speed efficiency is next to none for the strongest of sprinters, with a power transfer of this bike emphasizes the aero build.
Pourquoi nous l'aimons
You say sprint, it asks how far. The boldly aerodynamic EnviLiv is designed to be sharp and snappy, for a blazing-fast ride. With precise handling, impeccable stopping power, and top-tier pedaling stiffness for sprinting, this bike is advantageous for a rider that's going places — fast.
Produits conformes aux exigences de sécurité (décret n°95-937). GIANT France se réserve le droit de modifier les spécifications sans préavis.